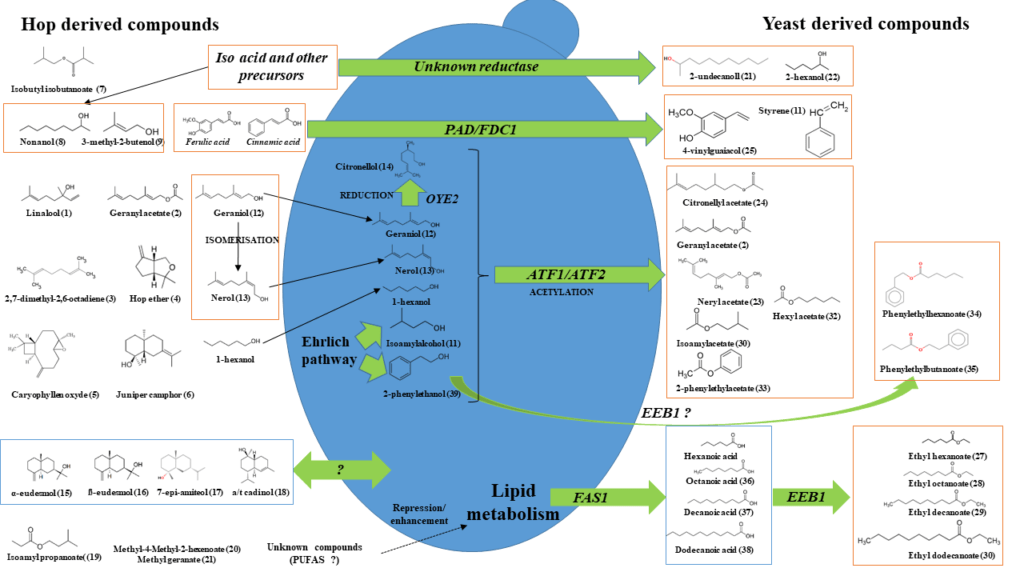 A new article in collaboration with Cophoudal on the influence of hop varieties and yeasts on beer aromas.
https://www.brewingscience.de/index.php?tpl=table_of_contents&year=2017&edition=0009%2F0010&article=90347
This work from Pauline Tristram's ESBS engineer internship in 2014 was followed by a conference in Porto in 2015 and then this article demonstrating, if it were necessary, that yeasts play a major role on the aroma of beer. They produce fermentative flavors but are also capable of bioconverting terpenes and esters from hops. These complex interactions give rise to aromatic diversities specific to each hop/yeast combination. This proves that there is still a lot of work to be done on beer aromas.